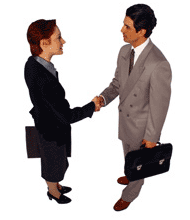 Background
SiteYourself is a leading provider of Web and mail hosting services to small and medium-sized businesses. Our comprehensive service offerings combined with knowledgeable and responsive technical support provide unmatched value. SiteYourself is an operating division of AJC Holdings, LLC, a privately held Internet solutions provider.
SiteYourself offers a variety of both shared and dedicated hosting solutions, from our proprietary SiteYourself site management system to fully dedicated server solutions.
Facilities
SiteYourself maintains our primary hosting center in our New York City facility. With redundant broadband connections to Tier 1 backbone providers, our facilities are both redundant and scalable.
Redundant hardware and network components exist at every layer to minimize single points of failure. SiteYourself's goal is to prove our commitment to your site availability. SiteYourself will ensure complete multi-path network connectivity to each system. This ensures that no single point of failure exists in the network configuration, which could result in network outages.
Our bandwidth offerings use a "burstable" approach. This configuration gives our customers ample bandwidth for average use, plus allows significant overhead for volume spikes. Our goal is to never have one of your users waiting for your Web information due to insufficient bandwidth within the data center. Pricing is based upon sustained usage.
Contact Us
For more information, or to speak with a representative, please contact us at by email at info@SiteYourself.com or by phone at 888.573.0574.